enrollment
Applying the lessons of college direct marketing: A case study
Pegi Anton
Vice President
May 13, 2013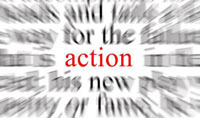 In my previous posts about college direct marketing, I covered five strategies that every campus should use with their direct marketing. To sum those blogs up:
Start with a strong list. Fill your prospective student funnel with students who are actually good prospects. Qualifying with predictive modeling before you make list purchases can save you a lot of time and trouble later on, and if you don't have a strong list, you'll face an uphill battle the entire campaign.
Conduct more than one campaign to reach students when they are most responsive. Get your communications into their hands and inboxes throughout the year to reach students on their college search schedules, not after they have been bombarded with other college solicitations.
Create offers that compel response. You want to do more than give students something to do, you want to give them something that entices them to action. Test offers to find which ones work best for your institution.
Make your creative as unique as your campus is. Your copy and design should express the personality of your campus and stand out so that students will remember you.
Use technology strategically. With so many tools for creating lists, communicating with students, and tracking their response, college direct marketers have more resources at their disposal than ever. Use them wisely and they will pay off.
But how does this work in practice?
The University of Dallas is a Noel-Levitz campus partner that successfully implemented these principles. The University of Dallas is a four-year private institution that emphasizes academics and a strong Catholic culture. To meet its enrollment goals and maintain its profile, it casts a wider, national net for its students, with half coming from outside Texas.
This broader search for students makes it imperative for the university to have a strong list, so that it doesn't disperse its limited resources by buying names that will not respond. This is why the campus used predictive modeling—which ranks students by their likelihood to enroll—to shape its list and prioritize the students in its pool. Use of a statistical, data-informed approach allowed the University of Dallas to add significant numbers of high quality leads that met the university's desired characteristics.
This approach to list building also helps with communication timing, the second key strategy. Knowing students operate on their own schedules—some students begin their college search as early as sophomore year, others in senior year—the University of Dallas targeted new test-takers with multiple direct marketing campaigns. This strategy allowed the university to get their brand and benefits to its targets when the individual students were ready to begin the college search process.
To create compelling offers and make their creative unique, the University of Dallas did more than ask students to "learn more." They offered a free guide that would help students with their college searches—which students of course had to reply to receive, helping to generate inquiries. The creative also pushed the strong academic offerings and small class sizes to appeal to prospective students. Perhaps most importantly, the creative put the student at the center of the messaging and avoided the institutional "we."
Finally, the University used a number of technological tools to help it deliver and track the campaign. Noel-Levitz predictive modeling not only helped the university shape its target lists, but also prioritize inquiries. The predictive model, combined with appended Personix data, made it possible for the direct marketing campaigns to target key audience segments that the University of Dallas wanted enroll. Personalized e-mails and PURLs (personalized URLs for each target) helped make the communications feel more individual to the students (meshing with the message of more individual attention in the classroom) and track the response from the campaign.
Ultimately, the University of Dallas managed to accomplish a number of goals after it revamped its direct marketing approach. It doubled its applications over two years and saw a 7 percent increase for one particularly important demographic, all while lowering its discount rate. These results made the hard work and investment in a systematic direct marketing campaign worth it.
What about your campus? How can you take these five principles of direct marketing for higher education and create your own successful campaigns? Drop me an e-mail and we can chat about your specific challenges and goals. My colleagues and I would be glad to share our experience and strategies with you.
---