RNL 2020 Advancement Innovation Summit
Join fundraising professionals on September 17-18 for this
virtual summit on donor engagement
It's time to challenge the norm in donor engagement. Join us for two days of high-level innovation, actionable strategy and new ideas to help take your donor engagement to the next level.
Whether you're looking to build a more loyal base of annual givers, identify a pipeline for big gifts, or engage new groups of supporters, this interactive online event will provide you with new insights to drive immediate results.
6 reasons to attend the 2020 RNL Advancement Innovation Summit
Interact with peers and advancement leaders to learn about the success in innovating their donor engagement programs.
Hear from industry experts about new tactics to maximize engagement, including the digital engagement center and omnichannel campaigns that combine traditional methods like phone and mail with integrated texting and video greetings.
See how AI-driven personalization breaks through the competition for your donors' attention.
Hear about emerging technologies being used by RNL partners to engage new groups of donors.
Leave with actionable steps to innovate in your program
Learn how these innovations can be adopted quickly and on a tight budget.

Registration is FREE
There is no cost to attend the RNL Advancement Innovation Summit, but pre-registration is required.
RNL Advancement Innovation Summit agenda
The sessions at the virtual RNL Advancement Innovation Summit will initially be broadcast online September 17-18. All sessions will then be available on-demand on Monday, September 28. The agenda below shows the schedule for the virtual conference. Sessions will include strategies from fundraising experts as well as case studies from campuses, addressing topics in:
Digital engagement and digital giving
Alumni and donor engagement
Remote management of fundraising operations
Strategic optimization of donor engagement channels
All times below are Central Time (CT). Please note that this schedule is subject to change. If you have any questions, or suggestions for topics, please contact us.
Conference keynote speaker
Vu Le, Founder of NWB Consulting, NonProfit AF and co-founder, Community Centric Fundraising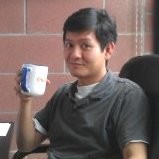 Vu Le is the forward-thinking, provocative voice who writes the blog NonprofitAF.com. Vu's passion to make the world better, combined with a low score on the Law School Admission Test, drove him into the field of nonprofit work, where he learned that we should take the work seriously, but not ourselves. Vu is a founding leader of Community Centric fundraising, a people of color-led group of fundraisers and researchers who are committed to building more equitable fundraising practices.
Thursday, September 17
Morning consultation time with RNL consultants
---
10:00 – 10:15 a.m. CT
RNL Welcome from Dr. Sumit Nijhawan
RNL Welcome from Sumit Nijhawan, CEO
---
10:15 a.m. – 11:15 a.m. CT
Opening Keynote:
Vu Le, Founder of NWB Consulting, NonProfit AF and co-founder, Community Centric Fundraising
"Six questions to challenge the norm in donor engagement"
---
Break
---
11:30 a.m. – 12:00 p.m. CT
Innovation in Action Case Study: The University at Buffalo
With Geoff Bartlett, Assistant Vice President, Annual Giving
---
12:05 – 1:15 p.m. CT
Advancement Leaders Panel: Beyond Business as Usual
Hosted By Renée Vaillancourt, Executive Vice President of Client Success and Sarah Kleeberger, Senior Vice President, Fundraising Consulting
---
Break
---
1:30 – 2:15 p.m. CT
The FY2021 RNL Innovation Roadmap
Josh Robertson, Senior Vice President for Product Strategy 
---
Break
---
2:30 – 3:30 p.m. CT
Key Issues in Advancement Fishbowl Discussions
Participate in an online discussion with fellow leaders in small groups organized around key innovation issues:
Digital Engagement Centers
Hosted by Miranda Fagley, Associate Director of Annual Giving, Carnegie Mellon University, Chad Warren and Kadisha White, RNL
Budget and Resource Strategy
Hosted by Chris Sorensen, Hiya and Chris Bingley, RNL
Student Philanthropy Engagement (with and without students on campus)
Hosted by Audrey Leland, Student and Young Alumni Philanthropy Officer, Tufts University and Dayna Carpenter, RNL
Donor Acquisition on a Budget
Hosted by Barbie Terry, Assistant Vice President for Development, University of North Alabama, Heather Kopec, Director of Annual Giving, Virginia Tech, and Jay Finney, RNL
Engaging Major Donors in Times of Crisis
Hosted by Aaron Escobar, Vice President for Development and Senior Associate Athletic Director, Oregon State University and Justin Marquart, RNL
Leadership Annual Giving and Mid-Level Donor Strategy
Hosted by Sarah Myksin, Director of Annual Giving, DePaul University and Greta Daniels, RNL
Managing Staff Remotely
Hosted by David Jones, Executive Director for Annual Giving and Constituent Development, University of Georgia, Sylvia Vandever and Katie Coats, RNL
Building Analytics Capacity: Fundraising, Engagement And Digital
Hosted by Jennifer MacCormack, Senior Director, Annual Philanthropy & Advancement Analytics, University of Washington and Josh Robertson, RNL
Young Alumni Engagement
Hosted by Rebecca Trump, Associate Vice President, Annual Giving, Rutgers University, Montrell Cartwright and Chad Friedlein, RNL
Social Networks and Lifetime Learning
Hosted by Brooks Hull, Vice President for University Advancement, Louisiana Tech and Stephanie Soscia, RNL
---
Afternoon consult time with RNL consultants
---
Registration is FREE
There is no cost to attend the RNL Advancement Innovation Summit, but pre-registration is required.
Friday, September 18
Morning consultation time with RNL consultants
---
10:00 – 10:45 a.m. CT
Amplify Lifetime Engagement with 
LinkedIn is where your alumni and top supporters gather to connect with peers, seek information, and build their careers. It is also where your institution can engage its network with lifelong opportunities to continue education, spotlight what's new on campus, and give back to their alma mater.
New platform engagement tools are making it easier than ever to reach your student network with these updates and opportunities at the right moments of their personal and professional lives. Join LinkedIn experts as we unpack what this powerful networking tool can do to amplify your alumni and supporter engagement.
---
11:00-11:30 a.m. CT
Challenging the Norm in Donor Relations
Lynne Wester, Donor Relations Guru
What are the emerging trends in our field? What are top shops focusing on? And what are the challenges that face our field? Join us to learn where we're headed in the future and to explore the unique challenges facing the field.
Armed with information from three "pulse of donor relations" surveys spanning multiple years, examine the changing landscape of donor relations, our future partnerships in fundraising, and what type of talent we need to drive our profession forward.
---
11:45 a.m. – 12:30 p.m. CT
Advancement Leaders Panel: the FY21 Outlook
Hosted by Chris Bingley, Senior Vice President and Meg Weber, Vice President

---
12:30 – 1:00 p.m. CT
Key Innovation Download – Integrated P2P Texting
Hosted by Shad Hanselman, Associate Vice President, Annual Giving
Special Guests:  
De

i

dra Miles

, Director of Annual Giving, University of Massachusetts, Lowell 

 

Sarah Kathryn Hickman

, Assistant Vice President, Alumni Engagement and Annual Giving at Baylor University

 
Key Innovation Download – Personalized Video
Hosted by Eric Billings, Associate Vice President, Digital Product Management
Special Guest: JD Beebe, Co-Founder and CEO of ThankView 
Key Innovation Download – Maximizing Phone Impact
Hosted by Brian Cass, Vice President for Client Success 
---
1:00 – 1:30 p.m. CT
Key Innovation Download – AI-Driven Personalization
Hosted by Peter Caron, Vice President, Software Products 
Special Guest: Mark Sanders, Director of Information Systems, Georgia Tech 
Key Innovation Download – The Remote Digital Engagement Center
Hosted by Shad Hanselman, Associate Vice President, Annual Giving 
Special Guests:  
Pam

ela

 Cha

n,

Senior Director of Direct Response Marketing

, University of California, Berkeley

 

Howard Heevner, Executive Director of Annual Programs, University of California, Berkeley
Key Innovation Download – Crowdfunding and Giving Days
Hosted by Kristin DeMarco Carroll, Senior Client Solutions Consultant

Special Guests:
Ryan Lawrence, Associate Director of Digital Philanthropy University of California, Berkeley
Phillip James, Associate Director, Annual Giving, The University of Cincinnati Foundation
---
1:30 – 2:00 p.m. CT
Innovation in Action Case Study: Southern Methodist University
Alexandra Stoops, Director of Direct Marketing 
---
2:15 – 3:00 p.m. CT
Key Issues in Advancement Fishbowl Discussions
Participate in discussion with fellow attendees in small groups organized around key innovation issues, including:
Micro-Campaigns and Affinity Engagement
Hosted by Sean Devendorf, Senior Director of Annual Giving, Tufts University and Karen LaMalva, RNL
Working with Volunteers
Hosted by Nicole Schroeder, Director of the Alumni Annual Fund, Carleton College, Dayna Carpenter, and Samantha Stowell, RNL
Donor Engagement, Fundraising and Acquisition During Election Year
Hosted by Becca Widmer, Director, Annual Giving, Drake University and Jared Glass, RNL
Working with Fewer Staff And Resources
Hosted by David Jones, Executive Director for Annual Giving and Constituent Development , University of Georgia and Autumn Horton, RNL
Crafting and Remaining Agile With Your FY21 Plan
Hosted by Maggie Linn-Addison, Assistant Vice President, Alumni Engagement and Annual Giving, Regis University and Meg Weber, RNL
Re-Engaging Crisis Donors to Renew
Hosted by Christina Sebastian, Senior Executive Director, Donor Relations and Broad-based Marketing, Columbia University in the City of New York and Emily Richman, RNL
Parent Fundraising
Hosted by Molly Taylor, Senior Director of Annual Giving Programs, Washington University in St. Louis and Chad Friedlein, RNL
---
3:00 p.m. CT
Conference Close & Key Takeaways