fundraising
Podcast: 21st Century Storytelling with Caryn Stein
Brian Gawor
Vice President of Research
January 13, 2017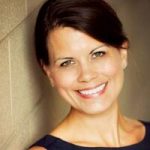 Telling a compelling story–highly personalized, evoking emotion, encouraging action right now–is a big part of fundraising success in the 21st century.
Caryn Stein, vice president here at Ruffalo Noel Levitz knows this–she's spent her career doing just that to help hundreds of charities. I got Caryn on the line to talk about the power of digital engagement, fundraising storytelling, and what she thinks is next for the future of fundraising.
She calls it storytelling "surround sound" and explains how engaging donors in a personalized, powerful way through technology can really amplify your results.
Covered in the podcast are:
How telling a compelling story is important to your fundraising
How using technology is a way to make this more personal
The future of social and digital engagement with donors
Taking donors on a personal journey
How fundraising storytelling leads to donor action
If you want to find out how RNL uses these tactics to take your program to the next level, drop us a line.
Subscribe to the Fundraising Voices Podcast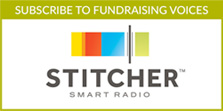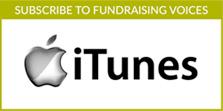 ---