enrollment
New research on student emotions in college choice: Part II
Ruth Sims
September 3, 2014
Co-written with Pamela Lee, Market Research Consultant, Noel-Levitz
In the first part of this two-part blog, we discussed how we found that half of college-bound high school students we surveyed expressed negative emotions over the college choice process—stress, anxiety, confusion, and other negative feelings. This second part will discuss additional findings we uncovered as we dove deeper into the data.
The role of a campus visit on student emotions during the college choice process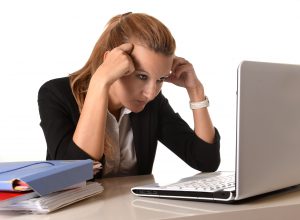 Does a campus visit create stress or relieve it? To find out, we asked students "Have you visited any campuses to learn more about attending those colleges?"
Campus visits appeared to intensify student emotions, both positive and negative. Students who visited a campus were more likely to be excited and relieved than those who did not—provided the visit was an affirming one. As one student said, "When I visited the campus, it made me feel calm."
If the visit was non-affirming, however, the student became even more stressed than before. This suggests that immediate follow-up with visiting students is critical in order to determine the impression the institution has made—to reinforce if positive and to mitigate if not.
We explored various groups of students in their likelihood to visit college campuses and found the following results:
Females were more likely than males to visit.
High-income students were more likely than others to visit.
Higher GPA students were more likely to visit.
Among seniors, Caucasian students were more likely to visit; first-generation students were less likely to visit.
Other differences among groups
Our original hypothesis was that getting an early start on college planning (eighth grade or before) would make the entire process less stressful for students and their families. But the data showed that early college planning is not related to students' reporting of positive vs. negative emotions. We now theorize that early planners are often doing so with the encouragement of parents who may have high expectations for their son or daughter's school choice. The reported stress may represent the added pressure many high achievers often face.
We also noted significant differences between females and males in their reporting of emotions:
Males were more likely to report being calm, competitive, and confident.
Females were more likely to report being anxious, frustrated, and stressed.
There are a couple of possible reasons for this difference. First, females simply may be more prone to having a stress response to the college choice process. The second explanation is that males may be less willing to self-report a negative emotion such as anxiety.
Interestingly, planning to attend college far from home did not increase the likelihood of a student reporting stress or anxiety as the dominant emotion.
How students say they gain confidence while making their college choices
In addition to asking students to choose one of the feelings that best fit their emotions about the college choice process, they provided comments as well. Here's what students who reported themselves to be confident had to say:
"I know there are so many programs and so many colleges that I'll be able to find one that is perfect for me."
"I know exactly where I want to go based on the searches I have done online."
"I knew what I wanted to go to college for, so I looked for colleges with a really good program in that specific study area."
What did colleges do to help develop a student's sense of confidence?
"They personally contacted me with a thank you note and an email thanking me for visiting. I then returned a phone call to the head of a department who contacted me."
"They sent me messages about programs they had available that I was already interested in. (I assume they know these subjects because of my SAT or PSAT.)"
"My admissions counselor called me to check in and actually got to know me as a person. She was very helpful!"
"Having one-on-one talks with colleges to learn more about the specific program I am interested in."
"They constantly contact me, which makes me know how much they want me to go there."
Note that all these students who reported feeling confident remembered and commented on the personal attention they received that made them feel wanted by the school.
Six ways to apply this research to your recruitment/marketing strategies
1. Start early
Get on students' radar screens early—more than a third of the students in this study claimed they started college plans in eighth grade or before. And the higher the student's GPA, the greater the likelihood of having begun the process early.
Because freshmen and sophomores are more likely to report positive emotions, we hypothesize that they are more receptive to marketing messages. That's a good reason to include them in your student search name buys.
Senior males, on the other hand, are more likely to have not started the college search process than students in other classes. This group of dawdlers is not huge, but large enough to merit a focus on males for senior search programs.
2. Bring your marketing messages to life by giving students a chance to experience them.
This anecdote from one of our campus focus groups reinforces the power of personal experience on college choice:
"My older brother was a student at this university. I wanted to go to another school until I visited my brother on a regular class day. One of his professors stopped us and chatted with him, and that made an impression on me. I wanted that relationship with faculty."
Some simple ways to maximize the emotional impact of messages include:
Use a survey to test your campus' photographic images with prospective students. Don't assume that you know what will be compelling to them.
Create videos with "spirit." For example, instead of a "talking head," show a biology professor hiking in a natural setting while talking about her program.
Can visitors see student art on your art major page? It's amazingly rare for schools to show this.
3. Position your school as a resource for decision making.
Incorporate a "how to choose a major" or "exploring majors" sessions into the campus visit programming.
Offer an online library of information about majors and careers.
As part of your communications flow, provide college planning guides and checklists, not just more information about your institution.
In telecounseling calls and face-to-face communications, don't just communicate about facts, engage about feelings. Ask questions and listen before jumping onto the sales soapbox.
4. Acknowledge and assuage students' negative emotions
Follow up with campus visitors immediately to make sure they didn't have a disappointing experience.
Don't minimize the issues; let students know their feelings of anxiety are not uncommon.
Take time to listen. Your campus might be the one they feel understands them. What is that worth?
5. Use positive emotions to enhance commitment
Maximize admitted student social media sites and have a deliberate content strategy for them.
Use contacts from faculty and alumni after application, not just process messages.
Include a welcome letter from the president in your post-deposit communications.
Keep the good feeling flowing in post-admit communications; don't deteriorate into transactional only.
6. Audit your communications flow in light of this research
A 12- to 18-month flow is not enough. Examine how you are engaging students at early stages.
Review all your communications from an "emotions" perspective. Are you connecting with hearts as well as heads?
Add your input to the next phase of this study.
We are considering a Phase II of this research and would appreciate your input on others areas of discovery that would be of interest to you. Email Pamela Lee of Noel-Levitz with your thoughts.
We are also available to conduct college choice research for your campus. We can help you better understand why students choose your campus and provide you with valuable insight into your most effective marketing messages. Email us about what you'd like to learn, and we can set up a time to discuss how to conduct that research.