enrollment
Maximizing Wall Estate to Tell Your Institutional Story
Brittney Joyce
Vice President
January 16, 2020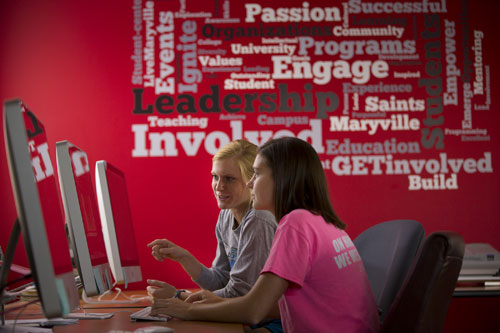 We all have blank walls on college campuses. You walk by them and daydream of the possibilities—large graphics, storytelling, outcomes of your current students.
Our colleague Trent Gilbert (vice president of enrollment management, Birmingham-Southern College) long ago coined the term "Wall Estate." Your Wall Estate is the lot of those blank walls just begging for something, anything to help tell your institutional story.
Our client, Hofstra University, is seizing the opportunity to make the most of their Wall Estate! Since working with us, Hofstra has implemented a campus-wide branding campaign to add more color, spirit and storytelling to bridges, stairwells, buildings and, most importantly, their Welcome Center.
Way to go, Hofstra!
Let's talk about telling your story during your campus visit experience
Want to see how to maximize your Wall Estate as part of a campus visit experience that engages and excites prospective students? Talk with us and see how RNL+Render can strengthen your campus visit. Schedule a time for a free consultation.
---