Reducing melt and strengthening incoming students' commitment to college
Nearpeer, Inc. serves colleges and universities by strengthening students' commitment to college, starting with incoming students. Nearpeer achieves higher student enrollment and retention through its innovative peer-to-peer student platform, mobile apps, and machine learning which complement existing programs.
Students use Nearpeer to voluntarily find, connect, and engage with each other based on what they have in common: major, shared interests, pathway, life experience, and more. The result is authentic, positive peer influence that increases students' connection and commitment to their college, resulting in higher enrollment and retention.
Watch our on-demand webinar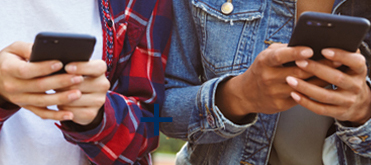 Reduce Summer Melt With Gen-Z Peer Influence
Find out how RNL and Nearpeer can reduce melt and help more incoming students persist.