enrollment
Important steps to avoid enrollment surprises in mid-April and September
Jim Mager
February 22, 2012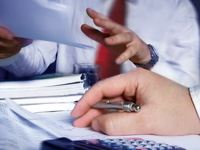 At this time of year, most admissions teams at four-year colleges and universities are keeping close, daily counts of their inquiry, applicant, and accepted pools, with yield counts to follow soon on accepts and then on deposits/confirmed students.  While all of these totals are important, they can also be misleading. Let me explain. If you follow this explanation carefully, you'll see how to avoid late surprises by continuously tracking the strengths and weaknesses of your next incoming class—not just the total numbers.
First, let's look at the way most admissions teams have been using "funnels" to track progress.
For decades, enrollment managers and admissions officers have been monitoring admissions funnels at their institutions and making new student enrollment projections by monitoring such rates as the:
Response rates to search outreach efforts
Conversion rates from inquiry to applicant
Acceptance rates
Yield rates from acceptance to enrollment
However, during the last 5-10 years, there has been growing evidence that these rates have been changing significantly at many institutions because of changing behaviors of prospective students and expanded recruitment efforts of admissions offices. For the latest evidence, see Noel-Levitz research study, 2010 Admissions Funnel Benchmarks for Four-Year Public and Private Institutions. (Note: Watch for updated findings in Fall 2012, as we repeat this study every two years.)
Why traditional funnel metrics have become much less meaningful
In our research and visits to campuses, we are seeing that the above rates are changing significantly because of the following trends:
Prospective students are less likely to respond to conventional student search outreach contacts by submitting reply cards or even by identifying themselves online. As a result, response rates have been declining for many institutions, and the rates themselves have become a less meaningful way to evaluate the effectiveness of prospective student outreach activities.
In spite of the best efforts of admissions teams, many prospective students are unlikely to identify themselves as an inquirer prior to applying for admission. The latest Noel-Levitz benchmarks show that 35 percent of first-year students and 46 percent of transfer students applying to public institutions do not identify themselves until they apply for admission. The comparable percentages for those considering private institutions are 32 percent and 51 percent. As a result of this trend, inquiry-to-applicant conversion rates have increased from 24 percent in 2003 to 35 percent in 2010 at public institutions and from 10 percent to 15 percent at private institutions. The major reason for these increased rates is that growing numbers of students classified as "inquirers" are, in reality, already applicants, who obviously convert at a 100-percent rate. Therefore, this conversion rate is becoming a meaningless metric for evaluating inquiry-to-applicant recruitment activities.
The latest Noel-Levitz benchmarks indicate that median acceptance rates have declined by 6 percent for public institutions and by 10 percent at private institutions since 2003. These rates have also become less meaningful. Why? Because the decline in acceptance rates is often due to the higher frequency of incomplete applications. With the greater ease of applying (either online or by filling out a paper application that is already partly completed), many institutions are now attracting less-serious applicants who are less committed to completing their applications. How many times have we seen an open admission institution with less than a 90 percent acceptance rate? Clearly, this rate is meaningless for open admission schools and most selective admission schools.
The recent Noel-Levitz benchmarks indicate that the median admit-to-enroll yield rates have declined by 8 percent for public institutions and by 7 percent at private institutions since 2003. Here again these rates have much less meaning than in years gone by. The yield rates are declining at most of these institutions as they make it easier for students to apply, as mentioned, and as institutions widen the net to capture more applicants from a distance. In the latest Noel-Levitz funnel report, check out the wide difference in yield rates by geography and by type of application (such as online versus paper). In essence, the overall yield rate has become nothing more than the weighted average of the widely varying yields for different cohorts of applicants and should be replaced with more specific measures, as I am about to describe.
More meaningful metrics to track your successes and to forecast new student enrollments
Instead of using the traditional metrics to track your recruitment and admissions activities, and to accurately predict the size and shape of your next new student enrollments, we strongly encourage you to do the following:
Instead of tracking prospective students' response rates to your search outreach efforts, track the percentage of your prospects who apply and the percentage of your prospect cohorts who enroll each year. We call these percentages the prospect progression rates. They will help you truly evaluate the benefits of your various search outreach activities. In addition, evaluate whether you are obtaining and purchasing the right prospect search names each year by tracking your prospect enrollment rate: the percentage of your new student enrollees that were identified in the initial prospect/search stage of the funnel. Challenge yourself to increase this percentage each year as you are making your student search list buys.
Track your inquiry conversion activities by using true inquiry conversion rates instead of overall inquiry conversion rates. Your true inquiries include only the inquirers who have identified themselves prior to applying for admission. You'll be evaluating your inquiry conversion activities much more accurately when you track this new metric for different cohorts of inquirers.
Track your true acceptance rate—the number of students who are admitted divided by completed applications—not the total number of applications. To do this, add a new phase to your admissions funnel reports: "completed applications." Your goal should be to decrease your incomplete application rate and to monitor your true acceptance rate.
Monitor separate yield funnels for subgroups of your applicants as soon as you begin accepting applicants. As analytics have become more accessible and widespread in their use, it has become apparent that the overall yield rate on accepted students is more a function of the mix of applicants than it is the result of any yield recruitment activities. Therefore, we encourage you to monitor separate yield funnels on your applicants beginning early in the acceptance cycle (October and November) for:
1. Each type of application, such as paper versus Web/online versus Common Application
2. Each geographic region
3. Each academic ability level, as measured by ACT, SAT, high school GPA, and/or another academic ability metric
4. Your institution's position vis-à-vis competitors on the applicant's college choice list as shown on the standardized tests (e.g., is your institution listed on the ACT as the student's first choice, second choice, etc.?)
5. Each applicant's predictive model score.
This list of five metrics will provide you with a much more accurate way of monitoring the success of yield recruitment activities. These new yield metrics will also allow you to better predict the size and shape of your next new student enrolled class since that class will be made up of the sum of these cohorts.
Monitor several additional yield funnels on your applicants at the beginning of each calendar year.  To further increase the accuracy of your enrollment and yield projections, we recommend some additional analytics as well. Our experience has shown that for most institutions, it is worthwhile to monitor several additional yield funnels on applicants beginning right now at the beginning of each calendar year (January and February). These yield funnels include monitoring applicants by:
1. Their qualification code—the rating used by admissions representatives to assess each student's likelihood of enrolling, such as "definitely coming," "probably coming," "unlikely to come," etc.
2. Your institution's position vis-à-vis competitors on the applicant's FAFSA submission (was your institution the first FAFSA recipient listed, the second school listed, etc.)
3. Each applicant's combination of financial need level (high need, moderate need, etc.) and academic ability level.
By using all of the new funnel metrics described above instead of the old ones, you will have a much better handle on what recruitment activities are working and the predicted size and shape of your next new student class.
Questions? Does all of this make sense to you? I invite you to contact me by e-mail or by calling 1-800-876-1117.