Digital Philanthropy and Millennial Engagement Conference
July 26-28, 2017 • Denver, Colorado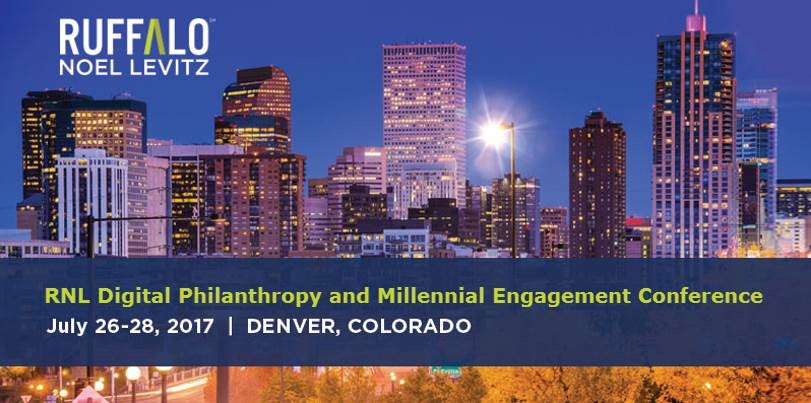 An in-depth look at the changing digital landscape and emerging opportunities for fundraising and engagement
Join us for the only event designed to help you build a modern, digital-powered fundraising program. Register now to take advantage of sessions and networking discussions on:
The State of Digital Engagement—what you need to know to plan for the future of fundraising
The right way to reach, engage, and retain young alumni and Millennial supporters with a data-driven personal journey powered by marketing automation
Crowdfunding best practices and ways to leverage personalized fundraising
Innovations in online fundraising and mobile technology
How to plan, staff, and execute a record-breaking giving day
How to amplify your annual fund strategy with new advances in targeted digital advertising
How to shift your resources to adapt and adopt new approaches
Session descriptions and agenda
Read the descriptions for the sessions and see the agenda for the conference.
Discover new approaches for meeting your fundraising goals and maximizing donor engagement
Join us to plan for the future of fundraising with the latest research, emerging technology, and top experts in digital marketing and donor engagement.
Location and accommodations
The conference will take place at the Embassy Suites by Hilton Denver Downtown Convention Center, which will also provide accommodations. Learn more and make reservations »
Register early, bring a team, and save
Save now by registering today, and receive an additional discount when you bring a group. Register now »