student success
Engaging campus staff through employee assessment
Kathryn Karford
Assistant Vice President
September 26, 2013
In the quest to find better and more inventive ways to recruit students and increase student retention, it is easy to overlook the best resource every campus has―its staff members.
College employees have a broad and lasting impact on the success of an institution and its brand in the marketplace. Engaged college employees:
Understand the critical role they play in student success;
Can see that their day-to-day work is valued;
Go out of their way to assist individual students;
Share positive feedback with members of the community; and
Feel loyal and connected not only to their division but also to the institution as a whole.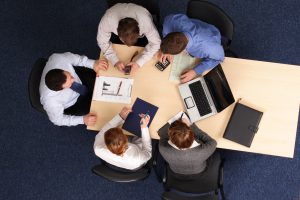 However, college staff are not going to be engaged and effective unless they are motivated and satisfied. They have to feel like they are not only making a difference, but that the campus cares about their efforts and their concerns. How can your campus accomplish this?
Assessing your employees is one of the most efficient ways to keep campus employees satisfied and maintain a high level of morale. It is similar to the advantages of assessing the student experience, where you can learn areas of challenge as well as strengths you can build on. Furthermore, assessing campus employees and then acting on the data you receive shows a commitment to their satisfaction, which can further improve morale.
Campuses have a number of choices for employee assessment, and Noel-Levitz offers two options. The Institutional Priorities Survey (IPS) is a companion to the Student Satisfaction Inventory. It gauges faculty and staff views of the student experience, making parallel assessments to items from the Student Satisfaction Inventory. The College Employee Satisfaction Survey (CESS) is a tool that measures employee satisfaction with campus culture, policies, and work environment, while also gathering input on institutional goals and planning. The survey allows for custom additions and encourages feedback through open-ended questions.
Campus employee assessment can begin the process of overcoming persistent challenges
To date, more than 23,000 college employees have taken the CESS at over 85 institutions. Here are just a few areas that have been identified as persistent challenges for campuses:
There are effective lines of communication between departments.
This institution plans carefully.
Administrators share information regularly with faculty and staff.
My department has the staff needed to do its job well.
It is easy for me to get information at this institution.
I am paid fairly for the work I do.
Note that assessment is not really about uncovering problems, although it certainly does that. It's about facilitating communication, trust, cooperation, and teamwork. Consider the following example.
After using the CESS, Friends University in Kansas zeroed in on several areas including professional development programming; campus communication, and improved campus policies. According to Kelley Williams, the associate vice present for administration and finance, "This survey has helped us open up a dialogue across campus. One of the results has been a universitywide, cross-functional communication committee that has worked to standardize our policies and procedures."
Once a campus understands the concerns of its employees, it can take action to correct the problems and create an environment where employees feel more valued—which increases motivation, engagement, and performance.
Does your institution struggle with some of these or other climate issues? I'd like to hear about some of the initiatives you are testing at your campus. Please e-mail me or leave a comment and I will share insights I've learned from working with other campuses on employee morale.
---