enrollment
What is the best day to launch your college student search campaign?
Patricia Maben
April 8, 2015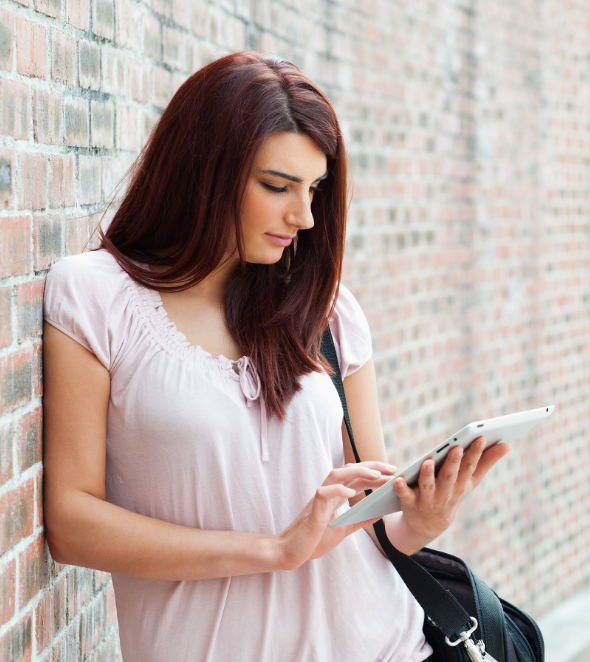 Consider the countless ways a prospective college student can learn about your institution, and all of the ways they have available to share information with other prospective students (#CollegeMail, Yik Yak, etc.). Not only do they have all these channels to gather information, but they have constant, continuous access to these channels. These factors make it more challenging every day to break through the clutter so that your voice is heard—your true, authentic message, the one that will engage students and get them excited to learn more about your institution.
So, what is the best day to launch your search campaign to break through this clutter? The answer: there isn't one. Students explore when they are ready. Forget your timetable—to be effective you must now operate on theirs. That's why continuous search is a must when trying to engage today's students.
When we launched our Continuous Search program in 2013, it was the first of its kind and a direct response to the needs that campuses had. There were some common questions:
How can we do more with our search budget?
With more names available, how do we wrap them into our current search program?
How do we engage with more of the right students throughout the year?
How important is senior search to our search program?
How can we manage the complexity of continuous search?
What are the true results of our program in relation to enrollment?
Will this result in more applications from search? Will it matter?
The ways students explore schools have dramatically changed, but many institutions haven't known how to best adapt to this reality—and have been trying to understand why the old ways of doing search aren't working anymore. There are several factors at play.
Students don't subscribe to the same testing patterns they once did. There was a time when we knew all juniors would take the PSAT in October of their junior year. Now, more sophomores are taking the PSAT than juniors, and with changing demographics, more and more students are taking the SAT/ACT later in their high school career as well, many of whom are first generation and solid students. These names are available throughout the year, yet traditional search methods are confined to reach out to students just two times per year. A continuous search approach involves launching as new names become available, allowing you to engage the right prospects at the right time.
Students explore when they are ready. Gone are the days of just "filling the funnel" early and often. Take for instance when students actually enter an inquiry pool now. Our consolidated client data shows that on average 18 percent of an inquiry pool enters during the fall of the senior year and another 11 percent inquire as rising seniors over the summer. These students have a different, more purposeful mindset than those who entered the inquiry pool during their junior year—they are not looking to be on a timeline-driven communication plan—they are on their own timeline. When looking at deposits we see the same trend—fall senior and summer rising senior inquirers comprise most of the enrolled students as well.  Continuous search aligns with how students go through the college decision making process.
Students search via a variety of methods. Their search is across many different information channels—direct mail, phone, email, text, website, social media, "unofficial" and official visits, word of mouth, and so on. When you are reaching out to these students, a multichannel approach is more likely to engage them.
Research shows that continuous college search campaigns  can increase college student inquiries and applications
There's no turning back – a continuous search approach is the way to meet your prospective students (for many good reasons!)
Student's expectations for variety and immediacy will only increase. The upcoming generation, Generation Z—those born in the mid '90s or later—are a highly self-​directed group. According to a recent New York Times article Make Way for Generation Z, "They don't wait for their parents to teach them things or tell them how to make decisions." So, not only will they be even more tech-savvy than the current generation, but they are determined to take charge of their own futures.
The data bear it out: continuous search is what works in today's environment. Our research shows that search metrics improve with this approach. In our recent study, colleges using continuous search have seen a 23 percent increase in inquirers and a 10 percent increase in applications from search. In fact, every college in this analysis has seen an increase in applications from searched students.
If you are sticking to the "event" model of search, then you are missing the opportunity to tell your story to those students with whom you need to engage. Adopting a solid, continuous search approach will provide you the opportunity to control the type of messaging you want delivered, and leave much less to chance.
What can you do to increase engagement and enrollment from your search campaigns?
Talk with us. Send an email or call us at 1-800-876-1117 and ask for a student search analysis. We can discuss your current search strategies, your enrollment goals, and ways to get better results from search.