fundraising
Charitable giving tops $400 billion
Brian Gawor
Vice President of Research
June 13, 2018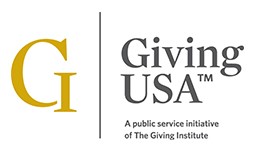 This year's Giving USA 2018 report revealed that U.S. charitable giving exceeded $410 billion. Some highlights:
Personal giving increased by 5.2 percent, the same amount as the overall increase.
Corporate giving rose by 8 percent, on the back of tax reform and strong corporate profits.
Giving to foundations increased by 15.5 percent. A strong contributor to this was contributions to donor-advised funds. Education continues to receive the highest portion of donor-advised fund-distribution giving.
Giving to education increased by 6.2 percent, adjusted to a 4 percent increase with inflation. Alumni drove much of this increase.
You can purchase and download the full report at Giving USA.
For higher education institutions, you can compare your donor, alumni participation, and dollar results with our no-cost benchmarking reports. Request one today, and a RNL consultant will share the latest insights and strategy with you.
---