enrollment
Campus Visits and COVID-19 (Coronavirus)
Brittney Joyce
Vice President
March 12, 2020
Co-written by Jeff Kallay, Senior Vice President, RNL+Render
The threat of COVID-19 has led to campuses taking unprecedented action to protect students, faculty, staff, and communities from the spread of the disease. Many campuses are moving classes online, at least for the time being, to keep students and campus personnel safe. This has also caused many institutions to cancel, suspend, or otherwise change their campus visit programs this spring.
Looking at the CDC guidelines
Whether to cancel or suspend your campus visit program is a decision each campus has to make. It may be helpful to see the "Interim Guidelines for Administrators of US Institutions of Higher Education" that the Centers for Disease Control and Prevention (CDC) published.
If you do cancel your campus visit programs, be sure to notify admitted students and also update any relevant pages of your website. You want to avoid any confusion where you have a notice about the cancellation on one page but another page has information on campus visits as if they are still taking place.
Consider virtual alternatives if you do have to suspend your campus visits
Livestreaming, webcasting, and other online broadcasting may allow you to do a live virtual tour should your campus visits need to be paused. Or, if you have virtual tours already in place, offer them as an alternative, perhaps with a live Q&A session where students and families could ask questions they would normally ask on a tour.
Staying safe with campus visits and COVID-19
For colleges and universities that are moving forward with campus visits and other events, take plenty of extra precautions to maintain a safe environment for students, families, staff, and faculty.
Maximize hygiene during campus visits
Make hand sanitizer available if you can find it. If not, see if you can schedule handwashing stops during the tour.
Have technology wipes for visitors to clean their phones.
Do not have print materials. COVID-19 may be able to live on surfaces (including fabrics) for days. Instead, send itineraries ahead of time and ask visitors to use their phones, or have large posters with the event schedule.
Do not have visitors hang their coats in a common coat rack where the coats can touch.
Schedule LOTS of maintenance staff to constantly clean restrooms, tables, door knobs, elevator buttons, and surfaces.
Make a fun rule to greet others using an "air five" or college handsign, college chant, or something spirited that avoids physical contact.
Adjust logistics for more safety and flexibility
Try to limit your event to one building if possible to minimize the spread of visitors around campus.
Do not serve buffet meals or self-serve snacks. Instead, have all food prepackaged (breakfast pastries in parchment bags, cold coffee drinks instead of self-pour, packaged sandwich boxes, etc).
Be willing to help visitors cancel travel plans/provide excuse notes for airlines/hotels/rental cars if they choose not to visit or if your school cancels the visit.
Be prepared in case of illness
Put your campus health center on notice that you're hosting an event and could have an attendee that would need care.
Identify an isolation room in your event space that an attendee could wait to be seen by a health professional.
Instruct staff and ambassadors to remain calm, and remind them that they are not doctors. They are not to take temperatures or (mis)diagnose anyone. Just because someone is sweating does not mean they have COVID-19.
However, if there are reports someone is throwing up in a bathroom, profusely sweating, looking ill, etc., the lead event director should be notified immediately and have a direct phone number for the campus health professional on call.
Remind visitors in a confirmation email that if they've been running a fever of more than 100 degrees for more than 24 hours that you respectfully ask them not to attend.
Contact us to discuss campus visit strategies and alternatives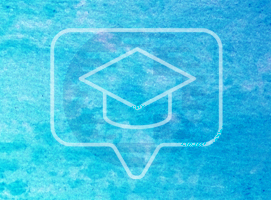 The key during this time is to emphasize safety. Work with local authorities and campus leadership to determine what your plan of action should be regarding campus visits.
Know that we're also here to help you through this complex and alarming crisis. COVID-19 has moved higher ed into uncharted territory. Schedule a free consultation and we can talk about developing strategies to overcome these challenges.
Request consultation
---
---